A podcast showcasing the nerdy and geeky people and events in and around Edmonton. Hosted by Dan and Chelsea.

Your pop-culture connections podcast. Join hosts Christian Zyp and Eric Newby as they dissect pop culture's connective tissues.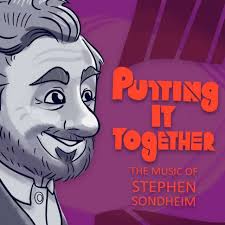 A look at Stephen Sondheim's body of work, show by show and song by song. Each week, Kyle Marshall invites someone in to discuss a Sondheim song in-depth.

Welcome to Press Start to Join! Josh and Alan talk about video games, movies, TV, comics, Star Wars and such.

A sometimes belated, already outdated guide to your teens, tweens and everything under 20. Elizabeth teensplains her media to her mom, Karen.

WANT THEM ALL?
Click on the OPML link in the LISTEN NOTES playlist above to import all of the podcasts to your podcatcher at once!